Our team has helped thousands of injured and ill workers for over three decades.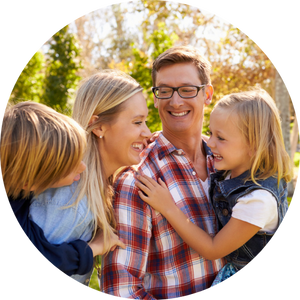 Over 10,000 families helped
With three decades of client representation with the WSIB, and over ten thousand clients spread out across Ontario, our system has had a positive impact on many injured and ill workers and their families.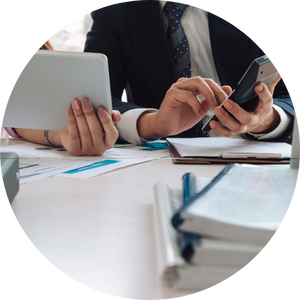 Effective legal arguments
Our success has been largely due to the preparation and presentation of thousands of effective legal arguments, by taking into account the WSIB legislation, policy framework and Tribunal jurisprudence.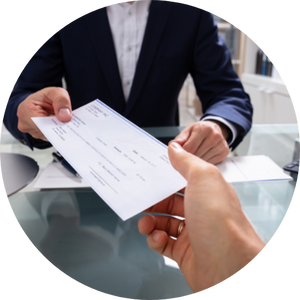 Over 200 Million in settlements
The end result is the securing of settlements for thousands of clients, consisting of both retroactive and future benefits, payable from within the various structures of benefits inherent in WSIB legislation.
How our WSIB Settlement Docs can help you
Created by experts with decades of experience successfully representing injured and ill workers with both the Workplace Safety & Insurance Board and the Workplace Safety & Insurance Appeals Tribunal, our WSIB Settlement Docs can help you with any entitlement issues you may have concerning your claim.
Our Settlement Docs can be available to you and uploaded directly to the WSIB in a matter of minutes!
Why Our WSIB Settlements Docs can help
millions of ontario workers

Hiring a lawyer or paralegal
Pay up-front fees to get started on your case
Pay for disbursements
Spend hours online to find the right lawyer or paralegal
Having to leave your home to meet at their office, when it may be difficult for you
Pay hourly rates between $140 & $400
Wait days and even weeks for an update on your case
Give up a large portion of your settlement (20 to 30%) to deal with a minor issue that required minimal time and effort

The option that makes sense
Only one small monthly payment of $17.95
No additional hidden fees or disbursements
Select the Settlement Doc you need within minutes of joining and have it uploaded directly to the WSIB
Get expert advice when you need it at no additional costs
Free tools to help you track activities in your claim
Receive legislative updates to protect your benefits
No need to leave your home
Keep ALL your settlement money!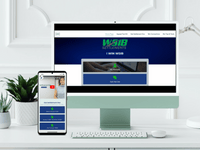 All the support you need at your fingertips!
Technology, at times, can be intimidating and even confusing. We completely understand. That's why we took our time creating an App available for your desktop computer, tablet or smartphone that can provide all the support you need to manage every aspect of your claim right at your fingertips. In a matter of minutes, you can have your own expertly drafted Settlement Doc to address any issue with your claim, get answers to your important questions with our Just Ask Joe feature, meet any Appeal Time Limit the WSIB may have, launch our Three-Step Reconsideration Process and much more! If you prefer, we do it for you, no problem! Select our OnePlan Plus, and we can get started!
Appeal Ready Review & Recommendations
Are you ready for your appeal? Remove any doubt by having one of our experts in WSIB and WSIAT appeals perform a comprehensive review of your case and provide written recommendations complete with applicable policies, legislation and WSIAT decisions that align with your case.
Effective Tools, Tips & Strategies