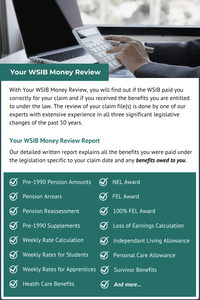 Subscription Details
A comprehensive review of your case by an expert in WSIB and WSIAT appeals to determine your hearing readiness.

Written recommendations and any applicable Workplace Safety & Insurance Board policy, policies and legislation are provided.

If applicable, you will also be provided with Workplace Safety & Insurance Appeals Tribunal (WSIAT) decisions that align closely with your case.

This applies to one review only.